Dog Grooming in Peterborough
Dogs enjoy a warm, peaceful environment at Amblewood Dog Grooming in Peterborough where they receive the very best care from our experienced dog grooming team. Using the latest techniques and products, our groomers will gain the trust of your dog to achieve some amazing results – a stress free, happy experience with a gleaming, fully restored coat.
Amblewood's Grooming Room has its own fenced garden. Dogs are only caged if the owners prefer of if they can become agitated or insecure around other dogs. Most dogs are free to wander around the grooming room in a relaxed and pleasant environment. Water and treats are provided.
The dog grooming services we provide include: Ear plucking (some breeds) and cleaning Cleaning/checking for mats between pads of feet Nail trimming Bath/dry Coat clipping/scissoring Removal of undercoat Expert hand stripping
Rates start at £18 per hour and Nail Trimming is charged at £9. You will be advised on how long your dog's groom is likely to take dependent on breed, style and condition of the coat when you get in touch.
CURRENT OFFER
We are currently offering a collection and delivery service (Mon to Sat) for dog grooming @£10 extra within a 5 mile radius of Amblewood.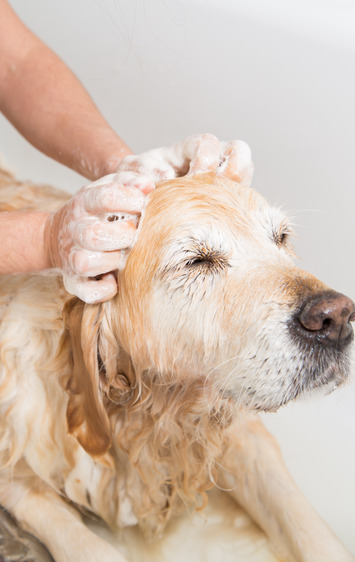 ---
RENT A GROOMING TABLE
Only professionally trained or experienced dog groomers considered.
Rates are: £45 per day / £135 per week / £480 per month
Terms and Conditions apply. Please ring Hilary if you are interested on 01733 222381.
---